Gauging Systems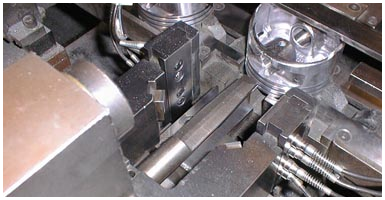 As a leading supplier of gauging equipment, Verimation excels in providing Turn-Key Systems. Using the latest industry standard technologies, complicated measurements are achieved both Dynamically and Statically. Cam Shafts, Crank Shafts, Axle Shafts, Brake Rotors, Hubs, Pistons and Flywheels are just a sampling of the High Precision Parts requiring the type of Quality Control a Verimation Gauging System can provide.
Automatic Systems
Semi Automatic Systems
Bench Fixtures
Instruments

Welcome to Verimation
Verimation Technology inherits the legacy of K. J. Law Engineers, a long established provider of inspection solutions. Verimation Technology continues the K. J. Law tradition of high quality products and dependable service with all former, key K. J. Law staff members. Established in 2002, Verimation Technology continues to demonstrate the ability to deliver high quality products and services that meet or exceed our customer needs.
Learn More »
Eddy Current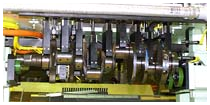 Crack Defect, Porosity, Heat Verification, Case Depth, Alloy Sorting and Tensile Strength in Ferrous and Non-Ferrous Materials; Verimation Technology can handle your inspection needs with a Custom-Built Robust System.
Automatic Systems
Semi Automatic Systems
Instruments
Learn More »

Ultrasonics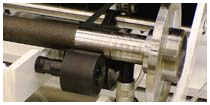 Non-Destructive High penetrating UT pulse waves detect Internal Flaws such as: Voids, Chevrons and Cracks deep in the test part. Verimation Technology implements the contact style of UT using Couplant and Transducer.
Automatic Systems
Semi Automatic Systems
Instruments
Learn More »

Markets Served